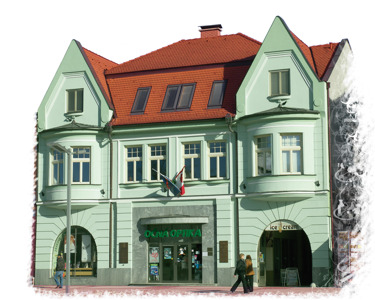 Wittmann Holding
Wittmann Holding Zvolen is a group of several companies (K. Wittmann Ltd., Zmrzka Ltd., West Port Ltd.) founded by Katharine Wittmann.
The main Wittmann Holding business activity is leasing of offices and retail premises in Zvolen, central Slovakia. Holding covers the complex of Wittmann Place, West Port Passage, and Wittmann Department store, each offering attractive office and retail premises. Wittmann Holding as a continuation of the Wittmann family business activity is connected with Slovak dairy industry beginnings. Therefore, a part of these web pages is devoted to I.W&S dairy and history of the Wittmann family.
Schneidarek - New Re-edition of Book
▼
The memories of General Schneidarek for the first time in English.
70 years since the day when general Schneidarek died lapsed on 13th May 2015. For this anniversary, the first
pieces of another publication of his autobiography, 'Co jsem prožil' /'What I have gone through'/, have been
printed out;
this time as a publication extended by factual material, family correspondence, the general's wife and children
plus photographs.
Information: assistant of administrator: asistentka@wittmannholding.sk
Book Cover and Introduction to the Book Co jsem prožil, plus príloha
(here - PDF, 828 kB)
Book in english "Joseph Schneidarek - What I Have Gone Through"
The english publication for the family members and friends. The English version has been published in edition of 130 copies.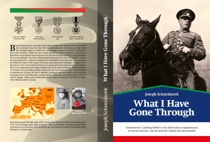 Cover of book What I Have Gone Through (here - PDF, 3.02 MB)
Price about 14 €